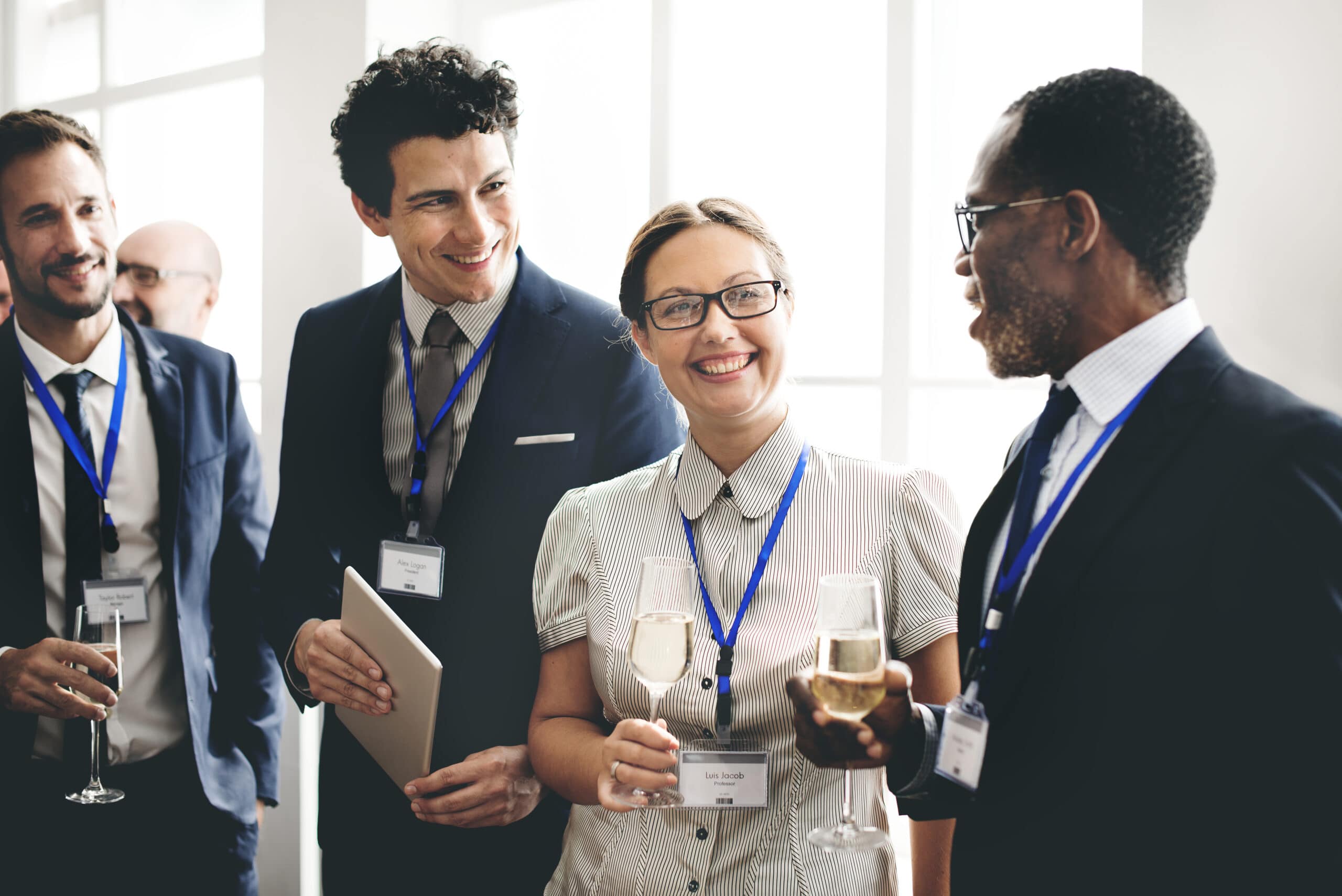 Dear CEO BUDDY,
I CAN'T SEEM TO FIGURE OUT HOW TO BUILD A PROFESSIONAL NETWORK!
I attend a lot of networking events on behalf of our small business. I always feel like I struggle to build useful connections.
Either I end up cornered in an endless conversation with one person, or I collect a bunch of cards without really clicking with the people at the event.
I never know what I should say or do at conferences and other networking opportunities. What advice do you have for me on building professional networking skills so I maximize my results at these events?
At a Net Loss for Networking in New Jersey
---
Anyone who knows me will tell you I'm BIG on networking. Maximizing my connections and engaging with people comes easily for me, and the results are worth it (even at those times when I don't feel like engaging).
Learning how to build a professional network by truly connecting with new people and cultivating new and existing relationships has brought me a breadth of opportunities and experiences I might have otherwise missed.
The more you hear, "Wow, small world," the more you know you're doing it right!
But it's NOT all about meeting new people and amassing a collection of business cards. Real professional relationship building requires an investment on your part. You can't simply hand out cards and hope for the best. It's really the lasting, genuine relationships that result from learning how to build a professional network. The opportunities your professional network presents are your eventual (and great) rewards.
1. Realize It's Not Just Who You Know–It's How You Grow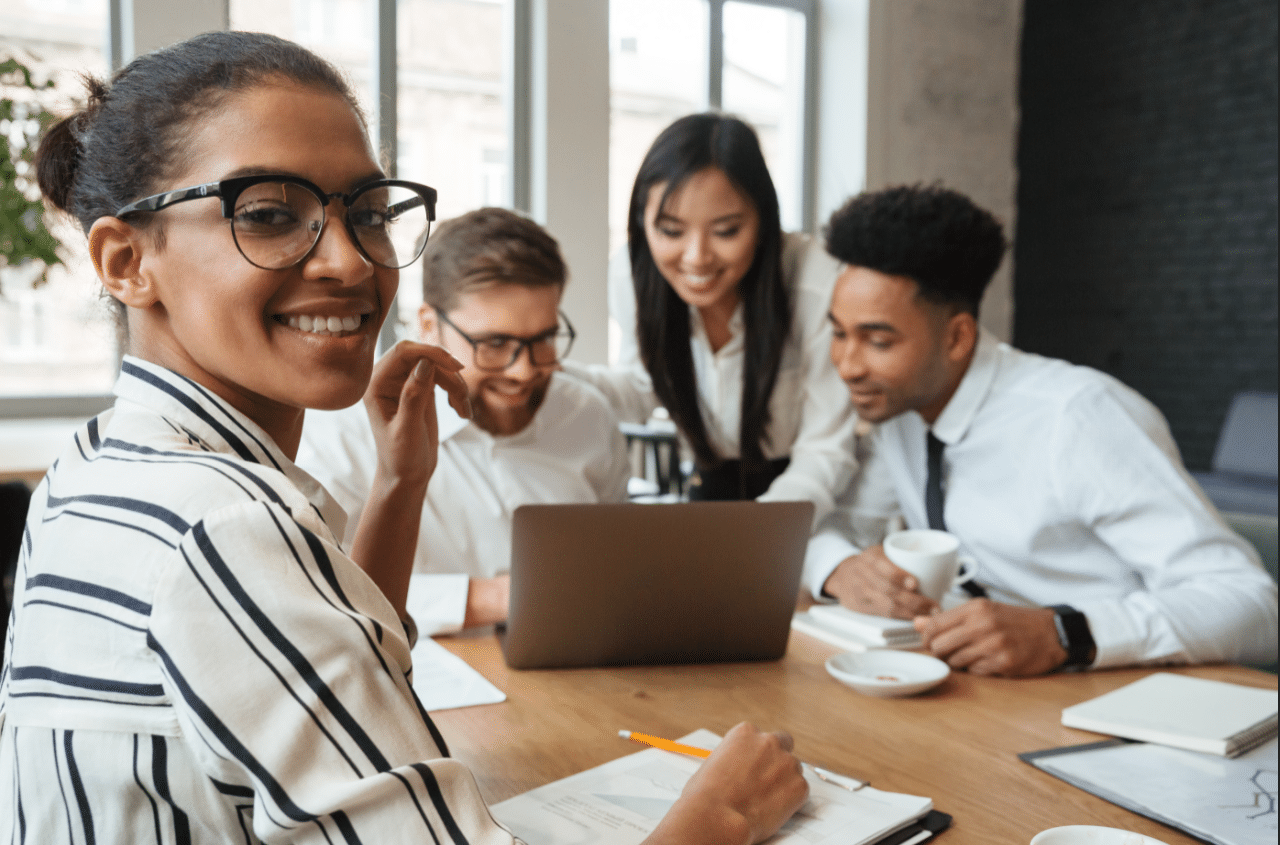 A few years ago, I attended a Tommy Spaulding seminar and read his insightful book, It's Not Just Who You Know – Transform Your Life (and Your Organization) by Turning Colleagues and Contacts into Lasting, Genuine Relationships. In his book, he describes "First Floor" relationships (meaning merely transactional relationships) all the way up to "Fifth Floor" (or penthouse, read: deep and meaningful) relationships…and all of the transitions that occur to "move between floors."
Throughout his recommendations for building a professional network, Spaulding works to move beyond Dale Carnegie's How to Win Friends & Influence People (a very influential gift he received from his father as a teenager). He moves readers towards establishing and encouraging truly caring, genuine relationships that are mutually beneficial over time. It's not that the professional networking advice from Carnegie is wrong, per se. It's helpful, but the face of networking in today's professional world has evolved. Gone are the days when people (mostly men) belonged to exclusive professional networking clubs.
The world has become more open and global, which means every relationship and activity offers a chance to build connections.
Spaulding doesn't shy away from the personal anecdotes in his book or his seminar. He described his story of learning to love his wife's ex-husband and father of his stepson and adds another profoundly personal account of forgiving his long-missing and thoughtless father.
I thought of my family relationships that are at times quite difficult, and the patience required to build those relationships that have deep roots and result in true forgiveness and genuine acceptance. Extending those concepts into your business life means integrating a pay-it-forward attitude and developing a real understanding of the needs and desires of any business relationship in an altruistic, genuine way.
2. Learn How To Build a Professional Network by Practicing the "Let Me Help Me Help You" Approach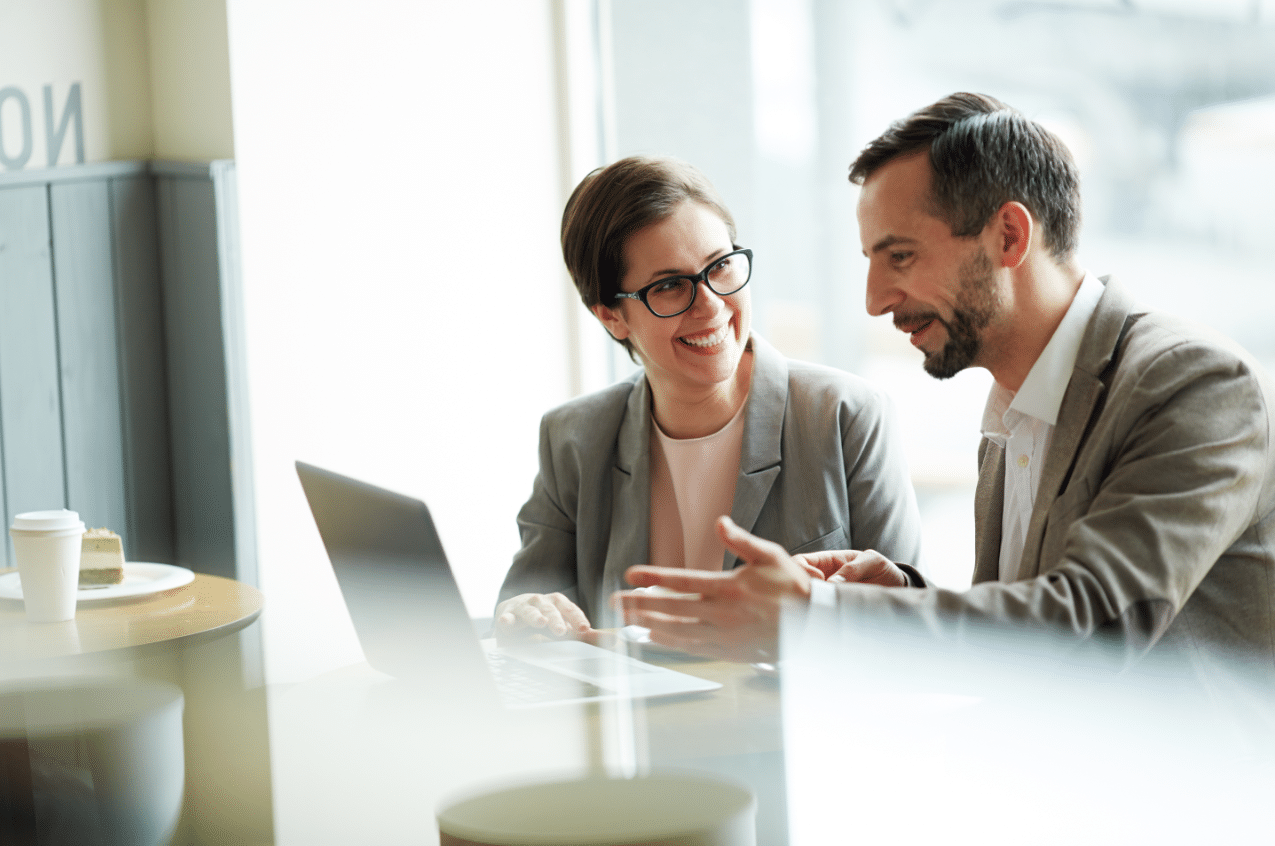 Keep in mind, the focus here is on developing your professional network and business relationships, so it doesn't necessarily mean it's all about getting extremely personal. When you get cornered by someone sharing their life story at a professional event, it immediately feels uncomfortable. It's not about forcing a connection.
I try to develop relationships based on helping the other person meet their needs. To do this, you need to understand who they are, and where he or she is coming from. Here's the thing: in the course of learning what the other person might need, you're likely to develop the personal side of the relationship as well.
We all want to be seen and heard. When we meet someone good at listening and who shows a genuine interest in us, we naturally gravitate toward them. In the long-term, we cultivate more and more truly meaningful relationships
So, by simply being a good listener and showing you're truly interested in others, you'll naturally build more meaningful professional connections –and THAT'S how to build a professional network!
Those great, beneficial relationships aren't going to happen with everyone you meet; it's pretty challenging to maintain contact with hundreds of relationships, and frankly, you won't click with everyone you meet. But by building your professional networking skills and examining the needs of others, you'll still be able to build a decent circle of people in your business network.
Great networkers know always to keep their eyes and ears open for opportunities to help a connection achieve their goals.
Don't feel afraid to introduce people who you perceive could mutually benefit from knowing each other (even if it doesn't benefit you directly at the moment). If you can't solve the problem, help connect them to someone who will. I often run across an article or podcast that I think might be useful and will pass it on, simply with a quick note, "Thought you might find this useful. Cheers!"
I relate to this on a personal level due to my past experiences job hunting.
When I was unemployed, many people extended resources, time, and guidance to assist me in my job search, and I was extremely grateful for the help. In turn, I now extend similar support to those who are currently out there looking for a job, but I also respect my contact list and attempt to give a synergistic list to people who approach me for this type of help. We all know it's a challenge to find great job candidates.
3. Remember It's the Little Things, Too!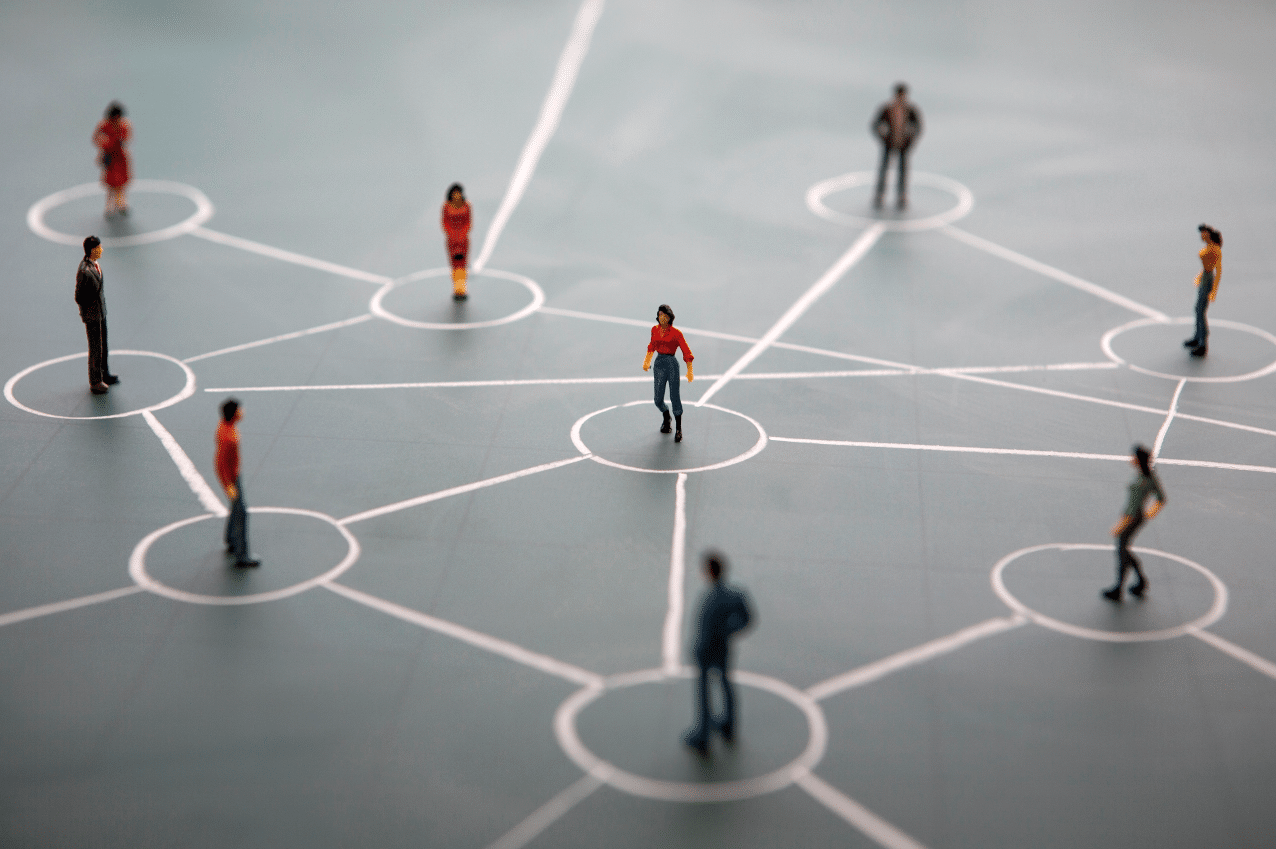 Spaulding describes "First Floor relationships" as transactional. These relationships include all those people you interact with during your day—like checking out at the grocery store, grabbing coffee, or getting your oil changed. In these day-to-day situations, you're a unit, so when you're finished, there's really no lasting impact.
But it doesn't mean you shouldn't stay open to the possibilities presented by each interaction. You never know when a connection could build into part of your professional network.
There are always occasions or opportunities to take your professional relationship to the next level (or floor) by adding a bit of extra care into the transaction. Take time to say thank you, ask them about their day, or strike up a conversation while you're waiting together in the elevator.
Just don't underestimate how all those little relationships add up! Learning how to build a professional network takes time, but you can start with the little things TODAY.
Take my recent experience: I went to co-sign on a car for my daughter. The woman helping with finance paperwork had pictures of dogs all over her office, including a photo of her own. As you probably already guessed, we started talking about dogs, eventually talking about our rescue dogs—and guess what? She gave us a dog biscuit to take home with us.
What could have very well been an in-and-out transaction turned into a memorable, more positive experience due to an added extra bit of caring—and it makes an impression. I left feeling good about the car dealership (a rarity) and the interaction. Should I meet anyone in the future looking for the particular breed of dog associated with her rescue, I'm ready to point them in a helpful direction!
4. Be a Conduit for Those Around You
It's important to understand this process is not about being liked or building a best friendship with everyone you meet. Instead, it's about serving as a conduit for those around you–connecting people to information, people, and resources that benefit them the most. The good news is using this method to build a personal network will likely result in being liked anyway, which is a nice side effect.
I like this piece of professional networking advice from marketing and sales expert, Randy Meriwether:
"The 'people buy from people they like' nonsense perpetuates itself like an unwelcome in-law who just doesn't know when to pack up and leave. So instead of wasting your time trying to get someone to like you, why don't you INVEST your time in understanding the prospective customer's business."
So as you learn how to build a professional network, the next time you attend a networking event (in-person or online), approach it as an opportunity to learn about and understand another person. Rather than trying to click with everyone or collect as many cards as possible, set a goal to learn about at least ONE business problem at your next networking event. Then, set to work on how you can help the person find a solution. You'll be well on your way to building your professional network!
So what will you do to fuel your growth as you learn how to build a professional network? How can you reach out to someone today to help? Will you make a call? Share a post? Build a connection? Go for it!