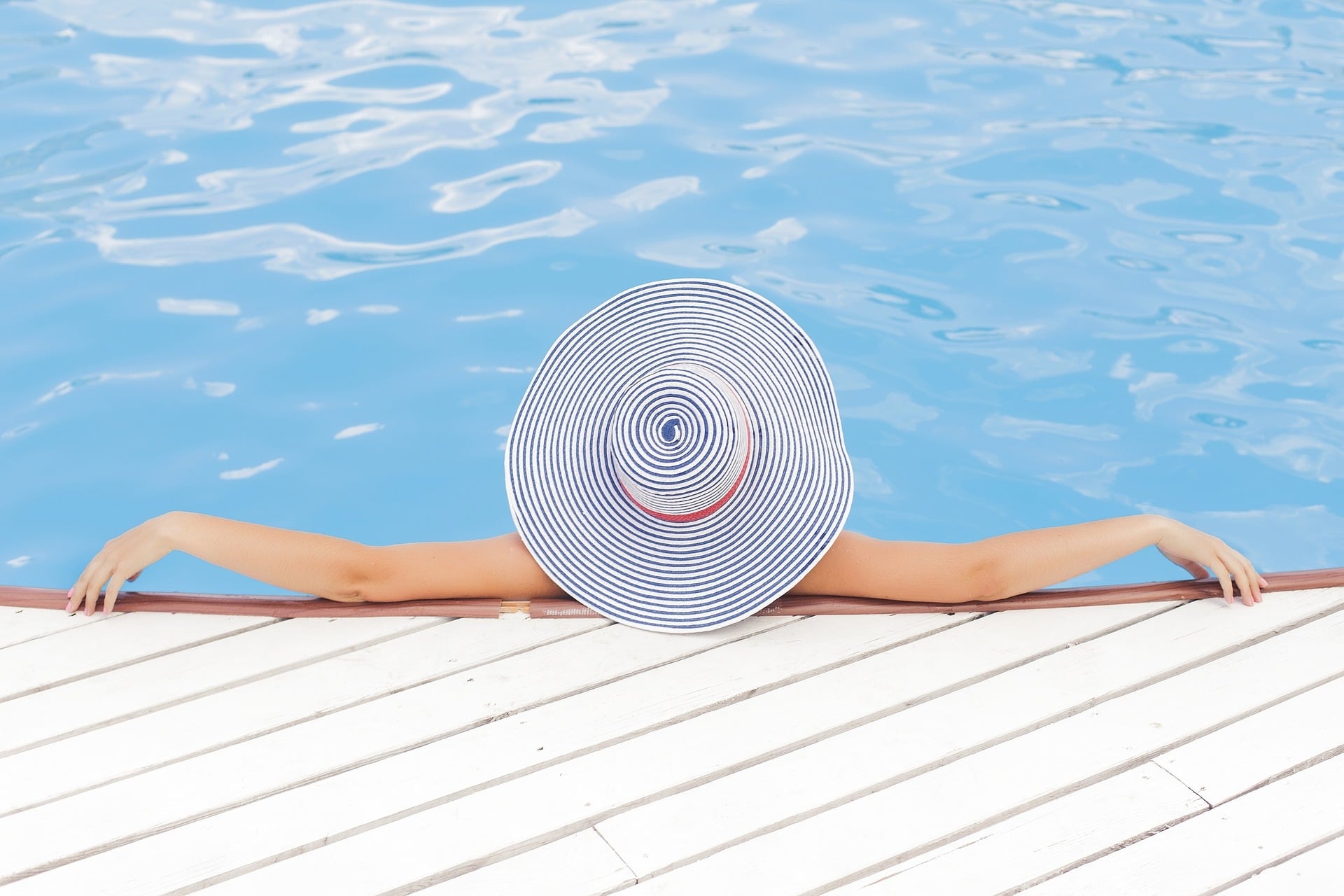 As the CEO, your job is to lead with vision and build a business that is both scalable and sustainable. If you did your job well, you hired the right people, set the priorities, and gave your team the resources they need to manage the day-to-day operations.
So, why is it so tough to unplug from work? Why do you feel your business can't survive without you while you take a vacation? Are you afraid to see what your team will do without you there to lead them? If that is the case, you have bigger problems than taking a vacation!
Why We Can't Unplug from Work
Today's office culture glorifies busyness. We venerate the person who epitomizes the 60-hour-a-week "Protestant work ethic." Yet many of us spend countless dollars on the work smarter/not harder program of the month. Add to this the proven addictive nature of technology and it's no wonder we can't unplug from work. The truth is, many of us are burning ourselves out and it's time to STOP!
In the movie Top Gun, Stinger tells Maverick, "your ego is writing checks that your body can't cash." Is this not a perfect quote for the CEO who can't unplug from work and runs themselves into the ground? How often have you gone on vacation (finally) and just as you are starting to relax, you get sick?
Your body and mind NEED recovery time. In his book Mentally Tough, James Loehr speaks repeatedly of the need for recovery after the expenditure of energy (whether mental or physical). Using a checkbook analogy, he refers to the use of energy (writing the checks) and the need to replenish (making deposits) and just like your checkbook, if you don't make the deposits, you will go bankrupt. Whether high performing athletes or entrepreneurs, the rest and recovery cycle is critical to performance.
I proved this concept to myself when I was in public accounting and working 60 to 90 hours a week during the busy season, bankrupting my reserves. Without fail, when tax season ended every May, I would be out of commission for over a week recovering. Let's be clear, even if you have a passion for what you are doing – as I did – it's still energy expenditure and still requires recovery. Make vacation part of that recovery time by turning off stress systems and allowing for recuperation and repair.
Our culture dismisses the importance of vacation as shown by these Nielson Consumer Research Statistics:
52% of people didn't take all their paid vacation in the last year, leaving an average of 7.2 days unused.
23% of people didn't take a vacation in the past 12 months.
And yet:
74% believe vacation to be important to their life.
78% who take a vacation (at least 1 per year) are happier and more satisfied.
71% were more satisfied at work when they regularly took a vacation.
And 86% of those who took a vacation once a year had stronger family bonds.
The Benefits of Taking a Vacation from Work
While entrepreneurship is a 24/7 job, remember that even the President of the United States takes vacations. Research and anecdotal evidence show that we are at our best when we are well-rested.
When was the last time you had a great idea while in the midst of the busyness of your day? Isn't an "a-ha moment" more likely to pop into your head when you relax during a nature hike or a warm shower? Vacations allow you to clear your head of the minutia and make room for more creative and strategic thinking. Unplugging from work also helps you rejuvenate and improves your effectiveness when you return to the office. In addition, by stepping away from the helm, you empower your team. The company will get stronger with different thinking, new ideas and an occasional change in decision making.
There are many additional benefits in the workplace that embraces regular vacations, including:
A happier team – Vacations reduce tension and stress, promulgating a better mood and higher life satisfaction. The results include a calmer, more energized and happier team.
A healthier team – De-stressing gives our bodies time to recuperate. A vacation promotes rest and helps people feel healthier.
A more productive team – Research shows that vacations support lowered job stress burnout and absenteeism. Breaks promote the feeling that less effort is required to perform the job.
Keep in mind, the benefits only come when you truly unplug from work. The same payoffs don't emerge from "working vacations." In fact, work that masquerades as a vacation may even result in higher negativity and greater levels of disengagement at work.
How CEOs Can Plan for a Successful Vacation
As the saying goes, "We travel not to escape life, but for life not to escape us." While a vacation doesn't necessarily mean an exotic locale, there's a lot to be said for getting far enough away to avoid the internet (or keeping yourself engaged enough to ignore it).
A certain amount of planning goes into a restful vacation. The first step is deciding who you are as a vacationer and what type of vacation really recharges your batteries. Are you a tour Europe kind of person or a go fishing and enjoy the outdoors type?
Once you've settled on your preferred type, then get out the map and start to plan the ideal place to go. Since anticipation improves the benefits of vacation, make sure the time is on your calendar and is held sacrosanct.
Of course, the rest of the logistics of your trip are up to you. If you prefer, employ a vacation specialist like I do to make the experience truly stress-free. My idea of a vacation, when not enjoying the wilderness, is "tell me where and when to show up, give me an informed tour guide, and I will relax." Or, if you so desire, take the vacation planning responsibility on yourself. The rule is whatever you do—make it as un-stressful as possible.
How to Prepare the Office for Your Absence
Of course, you'll relax a little easier knowing that your team has the tools they need to carry on in your absence. Here are a few steps you can take to ensure your bases are covered before you hand over the office keys and head for the airport.
Give Yourself More Time: Start by extending the vacation on your calendar by at least one day at home and one day at work, if possible. Keep your vacation response turned on in your email. This will give you breathing room to unpack and manage your home duties before heading back to the office. The extra day at the office will give you a chance to reboot and shift into work mode before being inundated with what you missed. After a recent weeklong trip to Phoenix, I took a day to reset mentally for the cold weather and to get a handle on emails and other follow-ups from my time out of town.
Designate a Surrogate: Update whomever you choose as your surrogate with information on the status of projects and any questions or issues that you anticipate. Assign someone to review your mail and dispatch it to an appropriate team member. When you return, be sure to appreciate and not criticize the role they took or decisions they made while you were out.
Delegate: Delegation is the key to freeing up your time. Clear up and/or delegate as many urgent items off your to-do list as you can. Often, the time leading up to a vacation can be very productive. Get it done, hand it off, and leave your desk clear.
Leave Clear Instructions: Set expectations for action in your email away message and voicemail; a brief statement of limited access until your return date and who and how to contact if the issue is urgent will suffice. In today's world, there is no need for anyone to know too many details. I would also suggest that the out of office email only directs to those in your contact list.
Give a Reminder: Follow-up with team members, clients, and others at one week and then three days prior to your absence to remind them you will be out of the office and unreachable. Offer an opportunity to resolve any urgent issues before your departure.
Don't Make Yourself Available: If you can, only let family or close friends know your whereabouts. Avoid taking your phone (or at least answering it) on every expedition within your trip. Very few things are so urgent that they can't be dealt with later. Remind yourself that you aren't as indispensable as you think. Besides, most true emergencies can't be handled from hundreds of miles away, anyway. Let go and trust your team.
"It's important for those in leadership positions to model good vacation-taking behavior. If you never take one, or you're always working when you do, your team will feel that's what is expected of them too, regardless of what you say or your company policies. If your company talks the talk regarding vacation, leaders need to walk the walk," says Tanya Murphy of Cruise Planners.
As a CEO, learning how to unplug from work will help you feel refreshed and recharged. Better yet, you'll set the bar and lead with example. By modeling good vacation behavior, you're showing your team that you're sincere about the importance of vacations. Your team knows that you trust them enough to leave work in their hands. You can rest assured that your systems are working and you'll return from your vacation a better leader who is well-rested, happy, and healthy.
---
Featured image via Pixabay. All images licensed for use via Pixabay licensing.