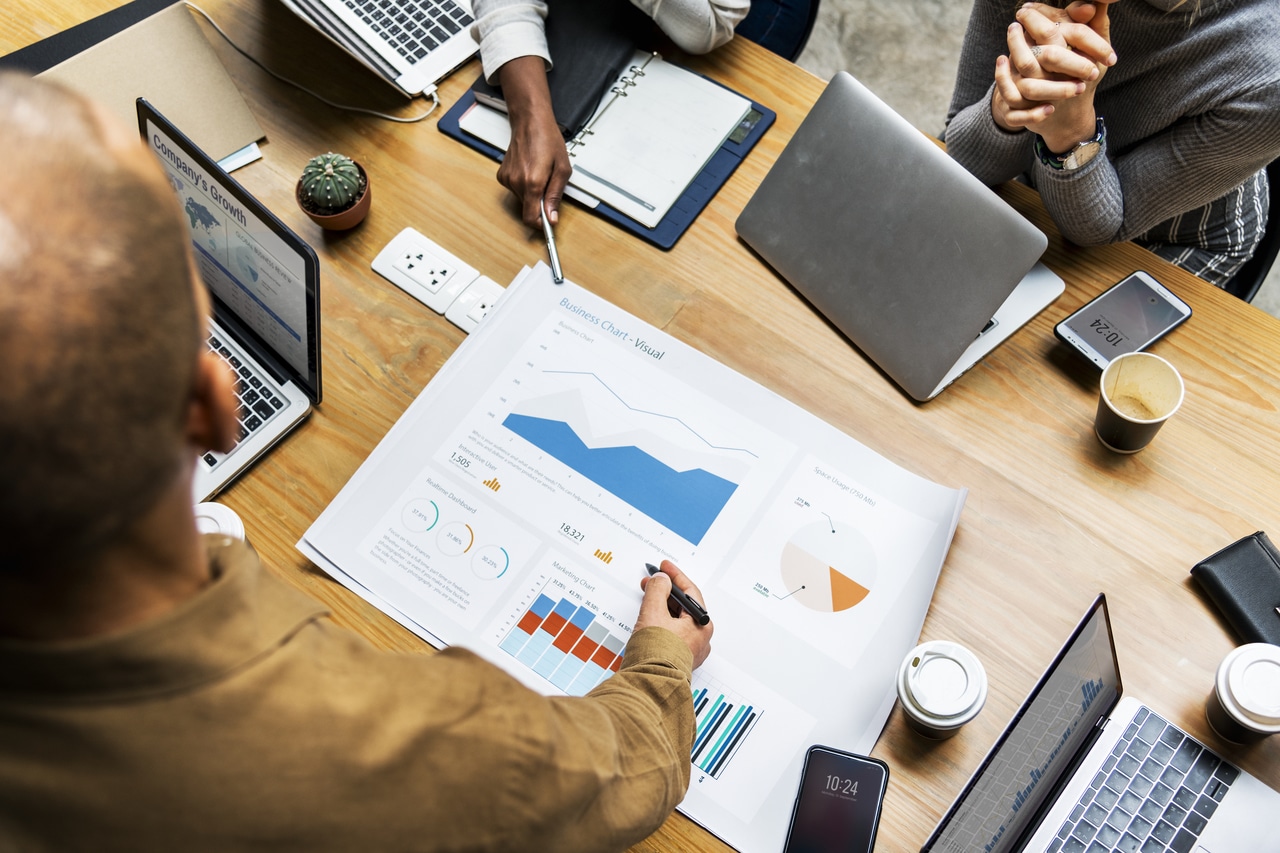 Dear CFO,
I'm hoping to really ramp up our online sales in our marketing department. As the department head, it's my job to set our benchmarks and figure out our quarterly goals and action plans. I know breaking it down into bite-sized pieces is key. Could you advise me on the best way to set and track realistic (but challenging) quarterly goals?
Goal-Getter in Gainesville, FL
---
Success in any business planning requires setting goals and establishing long-term targets. I'm assuming you've explored your long-term plans (5-year objectives) and your big "stretch goals"? These BIG ideas are achievable when you take it one day at a time.
I would suggest reviewing SMART goal setting strategies and the basics of project planning. It sounds like you've had experience in those areas already, but it never hurts to brush up. From there, breaking down your goals and action plans into quarterly targets is a great idea for success. 
So, as you dive into quarterly goals and action plans, my best advice is to remember many factors are beyond your control. You can't predict the future (market, economy, innovations), so simply focus on the pieces you CAN control. One of these pieces is your goals.
Once those SMART goals and long-term targets are set, it's time to convert them into specific actionable steps. This list of the actionable steps required to achieve your goal will translate into your action plan.
Every division and department in your company will have individual goals that align with the larger goals and long-term targets of the company as a whole. Now, since you're focused on your department (marketing), it's important to look at the areas of overlap. Make sure none of your goals interfere with the goals of other departments. Your success shouldn't make someone else's job harder. Align the long-term strategies across the entire company for the greatest impact and outcomes
Step 1: Schedule Time to Take Action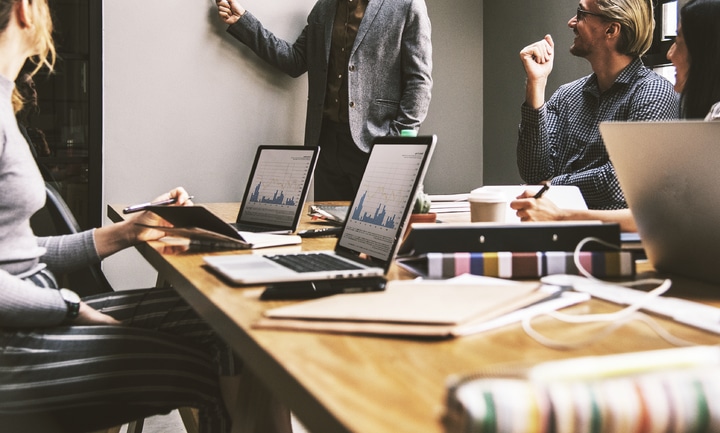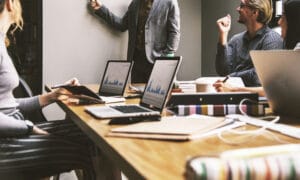 Now chances are, like everyone in the business world, your department is extremely busy. It's often tempting to forgo the pro-active approach of solid project planning and development, and instead, react to whatever the winds blow your way.
But putting off your quarterly goals and action plan will only create more chaos in the company down the road. It will inevitably lead you and your department farther away from achieving your quarterly (and annual) goals. If you've broken the actions down into smaller pieces, then the time to act is NOW.
Establish a quarterly priority and schedule for your department to meet and develop your action plan. This plan should establish exactly what you need to do to meet the specified goals and priorities.
Remember, prioritizing is one of the most difficult yet important steps when you're developing an action plan. It's hard to narrow down which steps are the most important. It's also tempting to want to tackle every item at once. Break it down into the MOST critical goal, then the next. Which steps will help you reach those goals within your given time frame (in this case, a quarter)?
I suggest reviewing Stephen Covey's unique "Big Rocks" exercise for a nice visual representation of why priority setting is so crucial to business success.
An action plan should consist of key initiatives that will allow you and your team to actually accomplish priorities once they've been set. What your key initiatives look like will depend on a number of factors. Remember, determining the key initiatives is very hard. Avoid the "I want everything yesterday" mentality.
One of the factors that will determine the look of your initiatives is your budget. If you know what your budget is for a given action plan, share the information with your team so they know where the boundaries lie. If you don't know what your budget is, you may end up looping back to your plan.
After you've efficiently prioritized and identified your top priority, focus on it! Make sure you relate the top priority to your department in a way they can visualize it, along with an actionable way to measure the outcome.
Step 2: "Theme Me Up, Scotty!" (Establish Your Theme)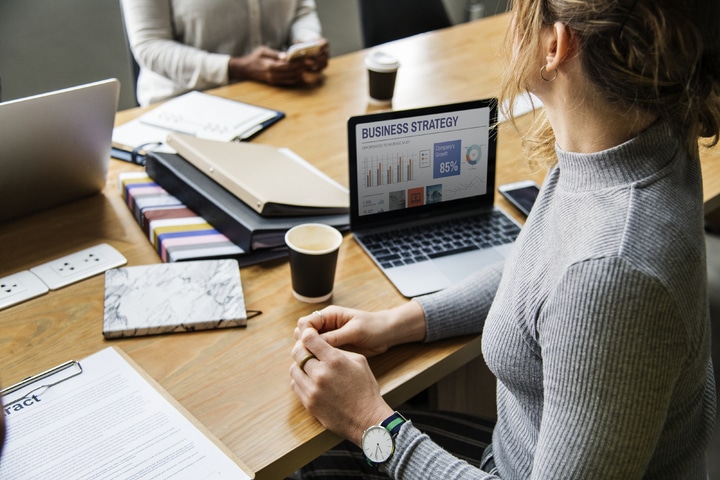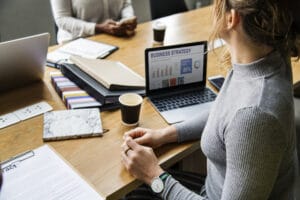 Now that you've developed your action plan and you're ready to take action, you must find an appropriate way to express the action plan to others on your team. Every individual learns differently, so it's wise to choose a 'theme' or expression many can relate to.
For example: Are you the industry underdog fighting the market leader? Perhaps a "Rocky" theme would motivate your team, using sales growth as the key initiative to measure outcome. A "300" theme could help you rally your company together, using customer fulfillment as a key indicator to measure success. It's totally okay to have a bit of fun with your theme!
In reality, it doesn't fall on you alone to pick a theme for your action plan. It doesn't need to be flashy or chic, either. It only needs to work to drive real action among your department!
If you're hard-pressed to come up with a theme yourself, encourage your team to share their ideas. This also fosters buy-in and helps boost your team culture. There are innumerable ways to express action plans with themes, and they should all include a form of measurement and cohesive idea.
One of the most common themes of expression for an action plan (that I've seen) comes in the form of a one-page summary for each individual goal, with the team developing the key initiatives necessary to achieve the goals.
Step 3: Identify Key Initiatives & Key Performance Indicators
If you find yourself wondering what a Key Performance Indicator (KPI) is, relax! I'm here to show you exactly where they fall in your action plan. KPIs are an important tool in your quarterly goal and action plan arsenal.
Once you've stated your quarterly goals, you should use KPIs as a statement of measurement for achieving the outcome of each goal, in addition to identifying who in your department is responsible for measuring the outcome.
This type of action plan measurement will translate into a project plan, which might look like this:
Goal: Increase customer satisfaction to reduce turnover and increase referrals.
Key Performance Indicator: Monitor customer satisfaction with a checkout rating or single question survey.
Key Initiatives: Customer service and marketing
#1: Design a single question micro-survey for customers upon checkout, "would you recommend us to a friend?"
#2: Decrease customer response time from 48 hours, to 24 hours.
#3: Offer customers an incentive for referrals (5% discount for referrals).
#4: Cross-promote via social media, web, and customer channels (internal and external).
Another example could be formal with more finite targets broken down for the quarter and built upon to achieve the annual objective:
Improve sales by 20% in the next year.

Step 4: Track Performance on Your KPI Dashboard
You will track your KPIs on what's called a KPI dashboard. This dashboard offers a visual representation of your goals and progress. You can align the dashboard to your theme for added impact. As I shared in my post, How to Set Up a KPI Dashboard:
In the sales department, you may choose racehorses staggered with the "closest to goal" salesperson in the lead (whether the salesperson is closest to achieving the percent of the goal or the actual dollars). The achievement of the accounts receivable aging goal (reduce 90-day accounts to < 5% of total receivables) might show a trend line in green if it's heading in the right direction or simply highlight the percent in red if going the wrong direction.

Some departments in your company may need more fun and competition to motivate them. Others may find success by staying focused on day-to-day performance. Keep the company culture and culture of the individual departments in mind as you plan your KPI dashboards.
It's all about figuring out what will motivate your team and give them a visual idea of where they stand. Seeing a goal progress is very motivating (this is why fundraisers often use a visual representation of donations, as they work toward their goal).
As you work on your quarterly goals and action plans, don't forget—the SMART goal concept and the need for team contribution is key in every part of your goal-setting and action plan development. For the most success, you'll need 100% team buy-in.
So, use a KPI Dashboard and SMART goal setting strategies to keep your team on track. It will be so satisfying when you look back at the end of the quarter and see all your department has achieved!
---
Featured image and post images licensed for use via Pxhere.