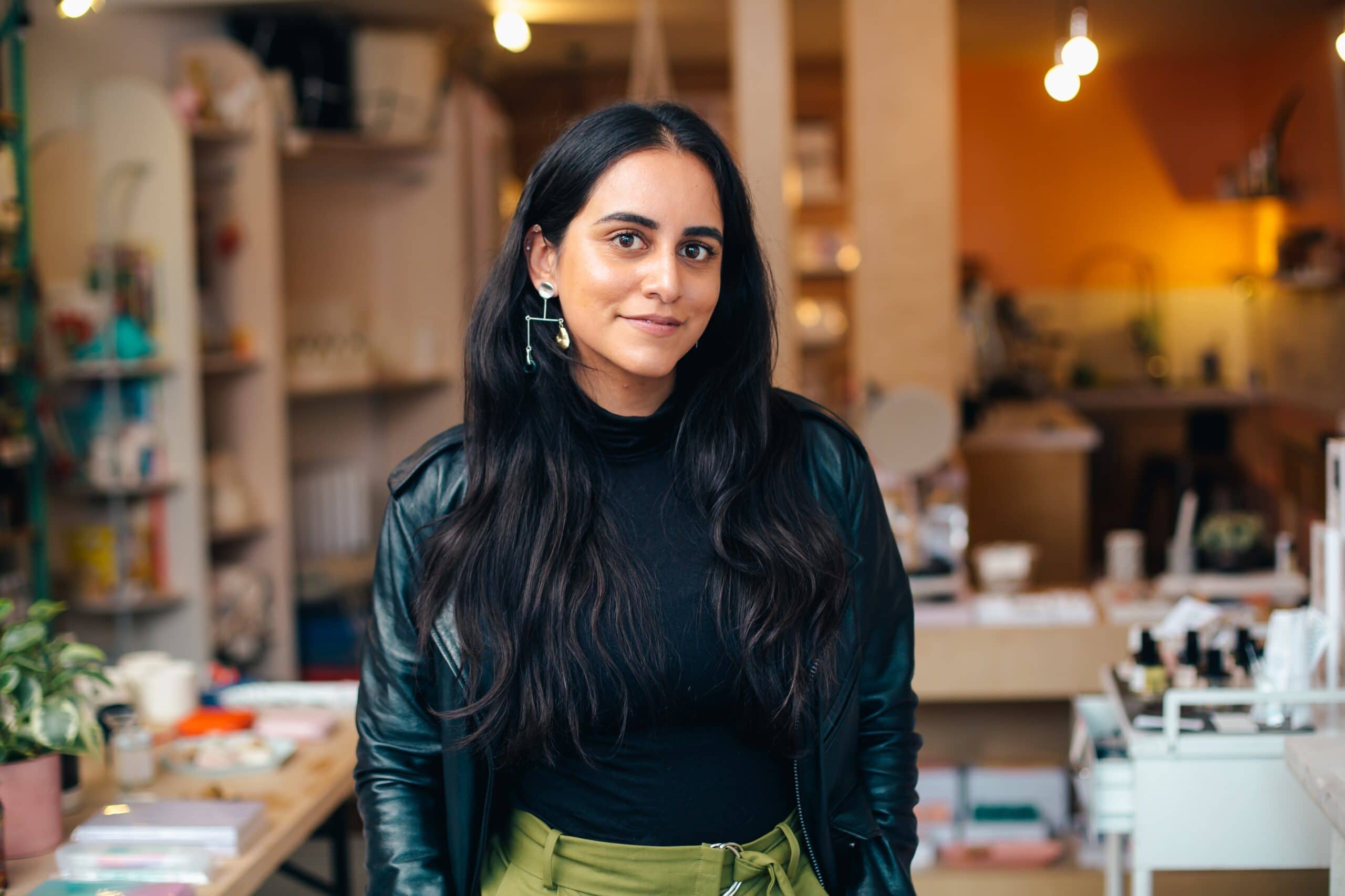 Entrepreneurs, we've all heard it, haven't we? When you talk about a stressful situation at work and someone says, "Gee I really wish I could run my own business," or "I wish I was my own boss."
Entrepreneurs know it's not always fun and games. In fact, little does your pal know the 24/7 work and dedication it takes to make your business succeed. If you're like me, you probably think, "Be careful what you wish for, buddy."
As an entrepreneur, there's no simple formula for success, no clear-cut path, or secret. The best advice for entrepreneurs is to learn how to tune out the noise and focus on the day-to-day progress that moves your business forward.
Does the Best Advice for Entrepreneurs Come from Books?
Like many self-made business owners, you've probably read all the books you can find on leadership and running a business. They make it seem easy, don't they? "Here are the 7 (or 10, or 13) steps to success," or "get the right people on the bus in the right seats, going the right direction." "Simplify your systems, hold people accountable and your business will thrive!" Right?
There's a lot of books out there that claim to have the best advice for entrepreneurs—the secret formula to success. Many of these books have helpful advice and good takeaways, but it's often nebulous or incongruent with your reality. How do these great books relate to the day-to-day of the small business? You may browse the business section at the library and wonder, have any of these authors really run a small business? How would Jack Welch or any of the others really know what it's really like to be a bootstrap entrepreneur? 
The reality is, being an entrepreneur (especially a female entrepreneur) is tough! It requires you to think on your feet, adapt, and roll with the punches. Entrepreneurship isn't for the faint of heart.
In my small business, I oversaw a staff of 10. This, of course, meant when one person was out, 10% of my workforce was absent. Because each person had multiple roles, as is common in a small business, one absence meant that several "departments" were missing as well. I found myself often wondering, when does a large corporation like GE have that problem? (Answer—never!)
While business experts like Jack Welch, Napoleon Hill. and Stephen Covey espouse the best advice for entrepreneurs and great management concepts, they're often hard to sync up with the real-world challenges faced by small business owners. After all, it's hard to imagine implementing everyone's appropriately colored parachute, when your biggest customer now sources from overseas, one of your machines started a fire, and your controller just quit. At that point, ANY parachute will do (or perhaps a life raft). Okay, so maybe you won't face all those challenges at once, but even one event can make you wonder how the concepts in these books apply.
As my dad would often say, "When you are up to your behind in alligators, it's hard to remember that the original mission was to drain the swamp."
Small Businesses Run Lean but Some Advice Still Applies
Looking around your business, you may see you have an almost non-existent management team. You may fit the mold of the "E-myth;" you started a company because you were good at a certain task. Now you have to wear so many other hats and be good at so many other tasks to keep the business afloat… Or, do you? All the books, articles, and TED talks with the best advice for entrepreneurs say don't try to shoulder it all alone. But that advice is easier said than done, especially when you ARE your business. So, why read the books and seek principles to do better? Is it even possible to do better?
Personally, I think it is. There are important principles that can still be gleaned from these books, even if it doesn't seem perfectly congruent to your business model. I've read more success books than I can count. Everything from Stephen Covey's 7 Habits of Highly Effective People to the 13 principles in Napoleon Hill's Think and Grow Rich, to my current reading of John Maxwell's The 15 Invaluable Laws of Growth.
Reading and understanding the concepts within those books may not help find a new right-hand person or file and insurance claim, but the concepts withstand the test of time. They really do contain the tried and true best advice for entrepreneurs, business owners, and leaders. In fact, I've found that many of these books repackage the same concepts, because they're so mandatory for success. Napoleon Hill started writing about best practices 100 years ago and many of his principles are used in more modern works. The essential truths don't change.
Running a small business is HARD. But there are many lessons along the way. Think of the advice you'd give your teenager: learn from your mistakes. You can do the same and learn from others who have gleaned their own experiential wisdom.
Having read too many books to count, (spoiler alert), the majority contain universal truths. Across the board, they all encourage you to:
Identify your core values and those of your business. Are you honest, loyal, trustworthy? What do you want to represent? What do you want your company to represent?
Define your role and purpose in the market. Do you want to be business that's the fastest, cheapest, or highest quality? Do you want to serve your customer base better than any competitor does?  
Set aside time to identify and plan for:

Your long-term vision (3 to 5 years). Do you want to be the market leader or low cost producer? Do you want to change your level of customer dependence, so that no single customer comprises more than 10% of your sales? Do you want to reduce your company's supplier dependence? Is there anyone that you think would add value to your team that you want to start a dialogue with? Where is your industry going and are you prepared to lead or follow?
And, short-term goals (<1 year). How much does your business want/need to sell? Will your staffing support the level of sales and do you have the cash flow to pay the staff, and cover operations, inventory, etc.? What are your contingency plans, should an emergency arise? What are your areas of risk? 
Use a defined process to set targets and goals, define specific actions toward their achievement, and hold people accountable within the process.
Select a form of project management that fits your team.
Recognize that any business plan you develop needs to add competitive differentiation.
Motivate and encourage your team. Team members must be aligned to achieve the goals.
Realize that your leadership defines the success or failure of your business.
Often, authors offer an abundance of advice on what you should or shouldn't be doing, and not as much advice on the logistics of "how" to get achieve it. There are two books I've found that incorporate the "how" very well and offer some of the best advice for entrepreneurs. The current go to book is Traction: Get a Grip on Your Business by Gino Wickman, explaining the EOS© system. While many reviews talk about the usefulness of this book in the context of start-ups, I believe this a great tool for any small business. Another older resource is Mastering the Rockefeller Habits by Verne Harnish. Harnish does a good job of explaining how to simplify processes and accomplish each business objective based on the practices and teachings of John D. Rockefeller.
How Do You Apply the Advice to Your Own Business?
Fortunately, there are many excellent books out there and we can all find value from various resources that apply to our business.
While the two I mentioned above have some great core advice and offer a "how-to" approach, the real secret is to pick and apply what works best for your business specifically. The basic principles outlined in most best-selling business books hold up over time. A key element in transitioning from the entrepreneur with too many hats to a competent leader is applying the skills preached in the books.
Many business owners believe they have a plan for success, but when it's in their head, it's hard to develop a competent management team with a cohesive mission and strategy to take the plan to fruition. If you want to achieve your plan for success, simply choose a method that's clear, uncomplicated, and inspires you to lead your team to complete action items, taking you closer to your goals. And, as Nike says, "just do it".
It is your responsibility to work ON your business, work with your team to establish clear, achievable (SMART) goals, set timeframes, and hold team members accountable.
So, if you're ready to go, start now. TODAY, get your calendar out and schedule time for yourself (1- 2 days) offsite to really think about your business. This will help you get your vision sketched out and in order. Once you're clear on your vision, share it with your team. Enlist their help on the process and path to success.
Work out the logistics of "how" by scheduling an offsite strategic planning session where you:
Set (in the initial) goal and then review your company's 3-5 year goals.
Decide 1-3 annual company objectives (1-3 is a guideline for small organizations).
Establish 5-7 steps to achieve the objectives.
Determine the cross-functional teams.
Set timelines and a process for reporting.
As you work ON your business, apply the advice and best practices you've discovered to identify and address roadblocks as well. Does your company culture allow for all team members to speak honestly and openly about their concerns? Don't forget that part of the strategic planning process includes identifying areas of concern so that over time you can mitigate risks and bolster strengths. Long-term planning lets you anticipate future hiring needs. When you work with vision, you can look ahead and set strategic actions, like networking and "getting to know" a targeted hire.
Again, like books with the best advice for entrepreneurs, the concepts often sound simple:
Priorities defined to allow focus, progress, and management.
Data available to manage the Company (firsthand and immediate).
Rhythm to maintain alignment and drive accountability.
Systems and structures in place to handle complexity.
The challenge is often not finding great advice or the best business practices, but in reining yourself in.
If you are like most entrepreneurs, you will bite off more than you can chew. I would like to encourage you to be conservative (ok, maybe a bit of a stretch) in this first round of strategic planning. This ensures you can achieve your goals and celebrate the success along the way. As you apply the advice, slowly and deliberately, you will see positive change. You'll be leading and managing not by the seat of your pants, but with intention and inspiration.
Finding success as an entrepreneur means being open to learning more every day. It's not about finding and applying the very best methodology, goals, and team. Simply pick something and get started. Keep your plan and objectives on the top of your mind. Schedule regular reporting as part of the process to ensure follow-through. Your life will get easier and you'll find a better balance as you set expectations and manage the business against a set of goals and with accountable team members.
The best advice for entrepreneurs is to keep learning. Whether it's from the words of wisdom written by business leaders or from your own mistakes. Growth-mindedness will keep you moving forward on the path to success.
---
Featured image via Burst. All images licensed via Burst licensing.